How Does She put together a great post the other day on 7 fun ways to celebrate spring -
check out the post
HERE
She has such great things - like this yummy treat :)
.
Adorable Bunny Cookies
Wooden Drop Mat - I love it most because my boys have these boots too!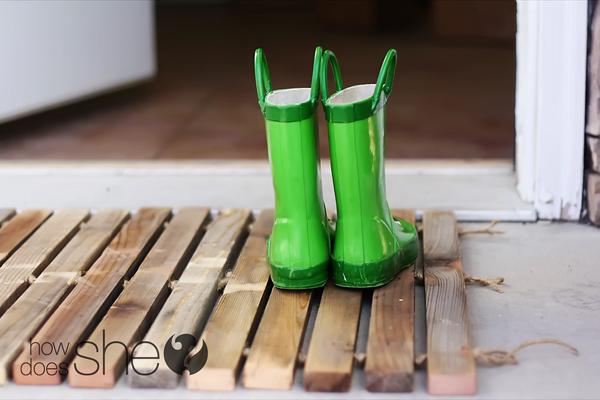 My kids love sidewalk chalk - and I know they would LOVE these heart shaped ones:
I also have to share this great idea for an Easter Countdown.
Each egg is filled with a Bible reference about Christ's last days and a symbol that goes along with the verse…to help us visual learners.
To make your own - check out the entire post
HERE.